Training Service
We provide training services to support your understanding of plastic biodegradability and to see our MODA apparatus in action. An example training schedule is as follows:
Our Training service package requires a two week stay. A researcher of SIRIM (a Malaysian research and evaluation organization) received lectures from 3rd – 14th March 2014.
Other service packages, such as On-site Installation & Training are available. Please feel free to contact us for details or a quote.
Lecture scenes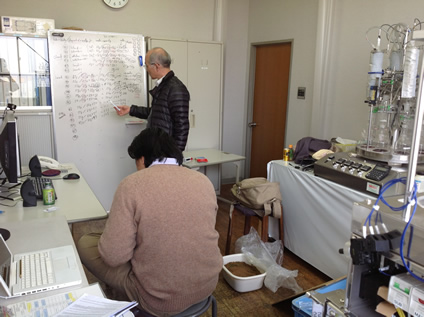 Tour of a compost plant (aerobic fermentation)
Noriduki poultry farm (Yaizu city, Shizuoka pref.)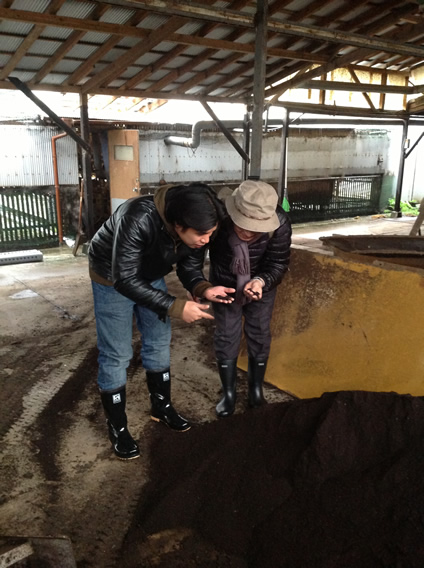 Suzuki stock farm (Makinohara city, Shizuoka pref.)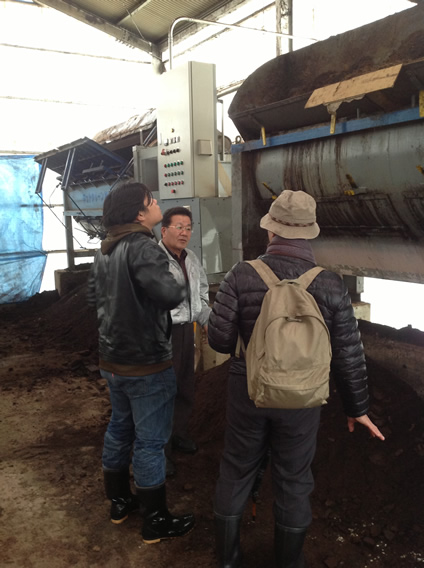 Tour of a sewage disposal plant (anaerobic fermentation)
Morigasaki Water Reclamation Center (Ohta-ku, Tokyo)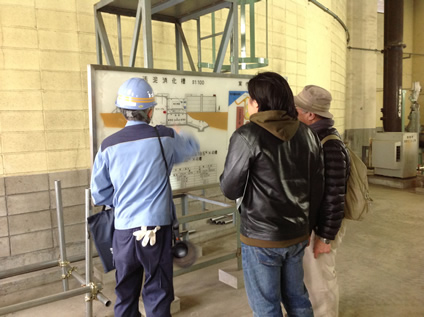 Visit to AIST (National Institute of Advanced Industrial and Science Technology) Tsukuba
(Tsukuba city, Ibaraki pref.)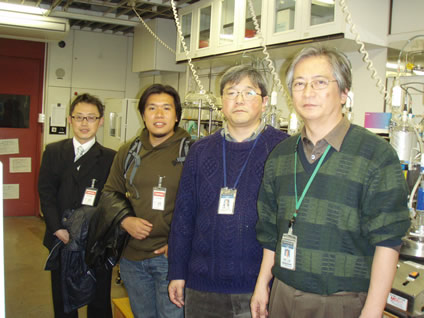 Installation & Training at Customer's site
We provide installation the equipment and brif training at customer's site. An example schedule is as following
Upon request from customer, sales engineer will visit user site for installation & training, charge actual traffic and lodging cost.
| Day | Content |
| --- | --- |
| 1st | Arrival at customer's sity |
| 2nd | Unpacking and installation of MODA equipment |
| 3rd | Exanimation preparation for IOS 14855-2 |
| 4th | Examination setting for IOS 14855-2 and start |
| 5th | Examination mesurering and stirring operation |
| 6th | Departure form customer's city |
Unpacking & Installation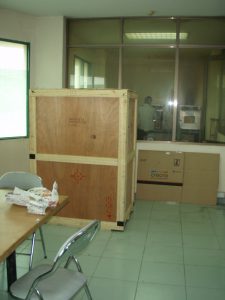 Training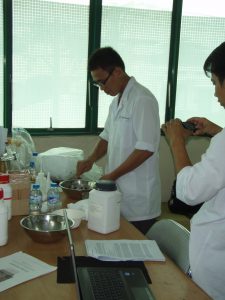 Our bases
〔Europe〕
L.M.P.E. s.r.l.
via Nuova, 44/a, Segromigno in Monte – 55018 Capannori (LU) Italia
+39 0583 153 4673
https://www.lmpe.eu/en/lmpe-srl/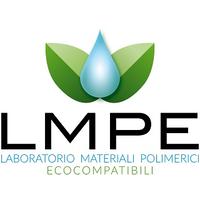 〔Noth America〕
Prof. Ramani Narayan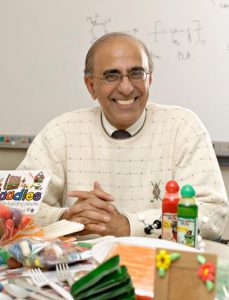 Chemical Engineering & Materials Science
2527 Engineering Building / C-10 Engineering Research Complex
Michigan State University, East Lansing. MI -48824
Phone: (517) 432-0775; Fax: (303) 265-9072
https://msu.edu/user/narayan/